15 March – 14 April 2021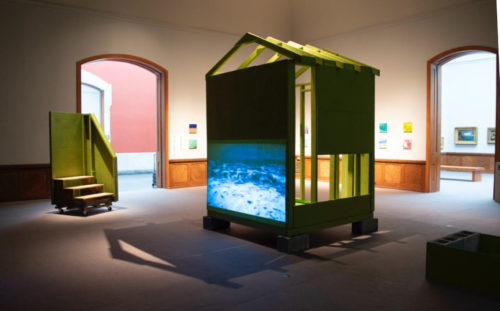 We at Marginal Utility are happy to welcome Neill Catangay as the third round participant in the 319 2nd flr. Residency Program. While in residence at the gallery, Catangay will use the space as a set for a forthcoming video project titled Nocturnal: 01012020.
Using the space at Marginal Utility, Catangay will create a performative film on dwelling with thoughts during isolation. Using a single light source and 2-3 cameras to capture multiple perspectives, the film will be aimed at capturing an internal ongoing battle between thoughts, opinions, and ideas captured in a state of wandering.
Neill Catangay (b. 1993) is a Filipino interdisciplinary artist born and raised on Guam. Catangay received his BA at the University of Guam and his MFA at the Pennsylvania Academy of the Fine Arts. His multimedia process employs illustration, paintings, sculpture, photography and video. Catangay explores the ironic relationships between found objects and personal memory, using contrasting materiality to create objects of particular context. He uses the physical connections of this process along with influences from pop/subculture films to explore themes of absurdity, the abject, colonialism, consumerism and post-humanism.