26 July 2019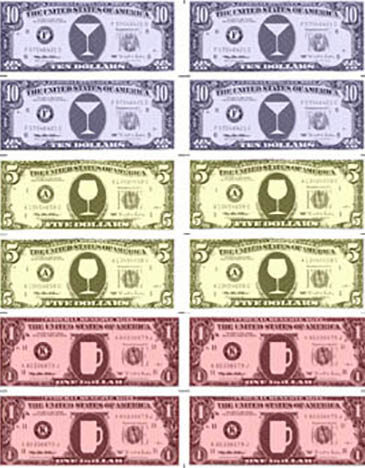 Friday, 26 July 2019 at 7 PM – 11:59 PM
The Maas Building and 5th Side, 1325 N Randolph St, Philadelphia, Pennsylvania 19122
Five dollar suggested donation at door.
To celebrate the launch of Emily Guendelsberger's latest publication "On the Clock: What Low-Wage Work Did to Me and How It Drives America Insane", the Base Kamp will re-stage the Hegemonic Bar.
Previously staged in 1999 and 2009 The Hegemonic Bar is named after and based on neo-Gramscian hegemony theory. Using this as a departure point the Base Kamp presents the Hegemonic Bar with the consumption of alcohol as representative of class struggle.
Played like a three-dimensional game of life, the Hegemonic Bar is an interactive installation consisting of instructions, rules, alcohol, and many people. The structure consists of three spaces signifying class stratification into lower, middle and upper classes. The spaces increase in elevation as they are decreased in square footage, each color-coded with its appropriate decor, music, drink, and price.
The ability for guests to partcipate in each of the bars is determined by random amounts of fake printed money distributed at the entrance to the event. The majority of people are 'classed' as either middle or lower income, while fewer guests receive enough money to frequent the upper-class bar.
As the night wears on, the consumption of alcohol lessens the inhibitions of the partcipants which helps to foster a more playful and creative approach to stereotypical class roles and generates possibilities for the Saturnalian role reversals sought by the installation.