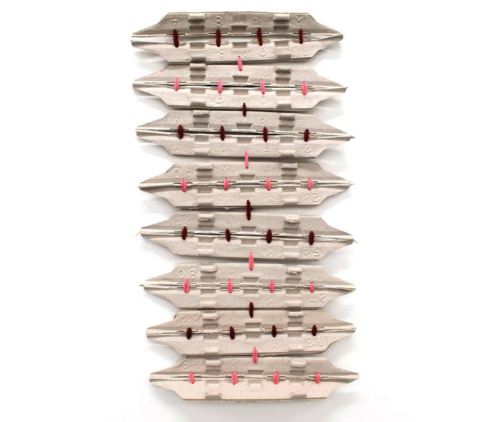 June 18 – July 18 2021
We at Marginal Utility are happy to welcome Maureen Maduadichie as a participant in the 319 2nd flr. Residency Program. While in residence at the gallery, Maduadichie will use the space to experiment with installation and new materials.
Through mixed media collages Maureen Maduadichie processes thoughts about identity, and ways that an individual can possess various and complex identities. Maduadichie's work primarily explores this principle with regards to culture; specifically, fashion, and costuming because costumes have the power to create multiple characters. Thus, Maduadichie's are heavily influenced by masquerade attires from Igbo land and other African cultures.
Materials that once served a domestic function are repurposed to embody their potential for
delicacy and beauty. When they are joined with yarn or thread, they become costume-like and take on a different shape and personality. So, in this way everything serves this dual purpose- to be used and then to become art. These material explorations allow for playfulness and the results are limitless.
The aim of gathering and repurposing these materials is to move the viewer to take a closer look, connect to and with them, and reflect on all the possibilities and multiplicities that can exist within a single material.