4 February 2022 – 20 March 2022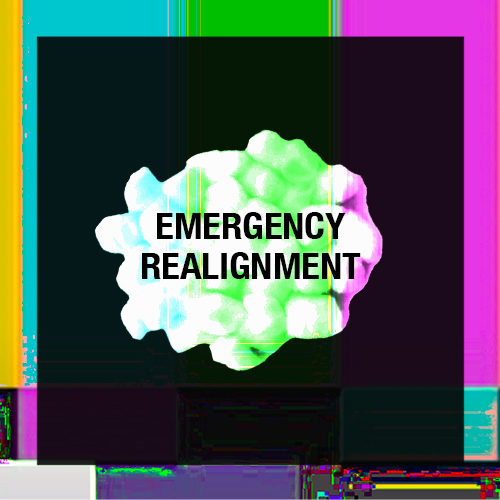 Opening reception Friday, 4 February from 6-9pm
Marginal Utility is proud to present Emergency Realignment an exhibition of recent work by Philadelphia based artists Cherry Nin and Quinton Maldonado.
Cherry Nin is a  Philadelphia-based interdisciplinary artist working with video, writing, performance, and sound. Language and storytelling are at the forefront as they navigate queerness, collectivity, and contemporary conditions of alienation. Utilizing what they have available—friends as actors, bedroom as set—Nin employs non-traditional modalities of writing, producing, and editing to create neurotic characters with fraught inner realities, often portraying effects of societal violence and repression on human relationships, dreams, and the subconscious. Disjointed, hyper-real worlds emerge, where a host of wicked realities lie bubbling just below a cracked surface.
"Between the pandemic, the economy, and the weather, in today's world it's difficult to engage with some of the most pressing and important questions people face today such as, "Who am I? Am I living my best life? Do my coworkers respect me? Am I being followed?" To help answer these and many more urgent questions try, Tell Me About Yourself, a multimedia experience that has been extra-scientifically crafted to increase self-awareness, as well as, physical/spiritual acuity. Designed by Quinton Maldonado, this three-part series is sure to give participants the guidance they need to tackle life's challenges through the use of both established and cutting-edge techniques and technologies. Tell Me About Yourself is there to help every person reach their desired destination, inside and out!"
Cherry Nin is the founder of Krissy Talking Pictures (KTP), a video art organization in Philadelphia that makes space for queer artists who have limited or no access to mainstream institutions. Through their work with KTP Nin has curated installations, exhibitions, and performances at underground spaces throughout Philadelphia and has lectured at The Wexner Center for the Arts, Haverford College, and University of Oxford (UK).
Quinton Maldonado received his MFA in Photography from Tyler School of Art in 2020, and BFA in Photography from Western Washington University in 2015. His works comment on ideas of alienation, presence, and self.
-30 visitors maximum will be admitted into the building at a time for the opening reception and gallery hours.
-Masks are required to be worn properly at all times while inside of the 319 North 11th st. building.
-There will be no consumption of food or beverages in the galleries and hallways