7 March – 15 March 2021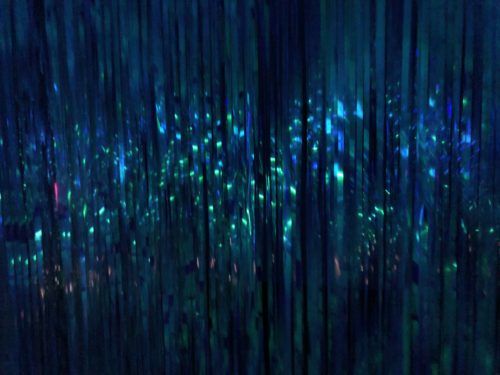 Marginal Utility is proud to present Blue Reminder (Wave One), an immersive multimedia installation by Philadelphia based artist Quinton Maldonado. Maldonado is a participant in the 319 2nd Flr Residency Program.
Blue Reminder (Wave One) explores motion and presence that is generated within a room. It is an attempt to organize space to produce movement and relationships, seeing and being seen. Light and sound come together to charge the room's presence while permeable semi-transparent walls guide and shift the viewer's perspective and position within the space. All of this is in service of creating an enveloping atmosphere; a striving towards an oceanic feeling. Each contains moments in which one changes from being in the room to being part of the room and back again.
Quinton Maldonado is a Philadelphia-based artist who received his MFA in Photography from the Tyler School of Art. His multimedia works comment on ideas of alienation, presence, and self.
Marginal Utility is open by appointment. Please contact quintonvm@gmail.com and david@marginalutility.org to arrange a visit to the space.