6 September – 20 October 2019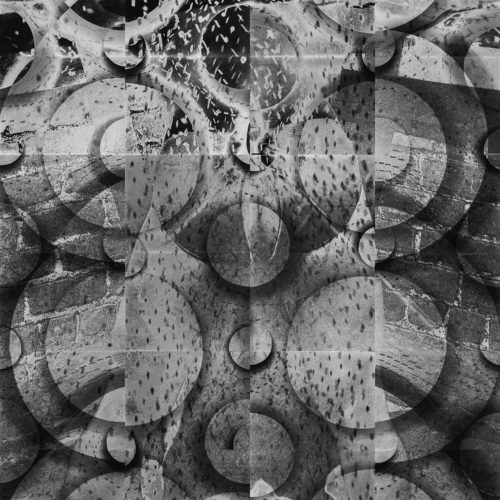 Opening Reception Friday, 6 September from 6 – 10 pm
Marginal Utility is proud to present "Bound to the Past," a solo exhibition by Philadelphia-based artist Gabriel Martinez.
"I hope that as we fight for the absolute surety of gay marriage, adoption rights, and the hallmarks of traditional families to which many of us aspire, we can also embrace a more experimental past. Unless we want to create a world of "good gays" and "bad gays" we will need to make room for those who do not wish to lead lives that mirror a heterosexual model. I propose that we rip away the veil of AIDS that brings shame and regret to a past that deserves to be remembered, studied, and taught to new generations."
-Patrick Moore, "Beyond Shame: Reclaiming the Abandoned History of Radical Gay Sexuality"
"Bound to the Past" explores the cultural, political and sexual climate of a particular moment in queer history-  the summer of 1981. John Rechy's novel "The Coming of the Night," written in 1999, explores desire and violence through the lives of various gay men who find themselves interconnected in uncanny ways throughout one steaming LA day in the summer of 1981. William S. Burroughs' "Cities of the Red Night," a nonlinear narrative that flows through time and space, was published in 1981 and incredibly foreshadows the AIDS epidemic that developed throughout the 1980s. The plot involves a group of radical pirate boys seeking utopia and freedom who are ultimately devastated by a radioactive virus epidemic.
Gabriel Martinez is interested in queer time travel – past/future, future/past – potential, transcendence and possibility, and is influenced by LatinX authors- José Esteban Muñoz, Reinaldo Arenas and John Rechy. Upon recently reading Rechy's "The Coming of the Night," a gripping novel written in 1999 and set in 1981 on one sweltering summer day in LA, Gabriel made an appointment for research at the John J. Wilcox, Jr. Archives in Philadelphia. Among the various publications the artist documented were articles referring to a "mysterious cancer" emerging within the gay community. Through experimental processes within an analogue darkroom, Martinez seeks to create visual representations of that summer of 1981, directly influenced by Rechy's poignant novel.
Through the involved process of combining contact printing, multi-layered mirror-ball photograms and solarization (along with other alternative techniques) Martinez is investigating various aspects of queer dualities: trauma/futurity, sorrow/ecstasy, positive/negative, macro/micro, human cells/galaxies, analogue/digital, fragmentation/regeneration, eternal/temporal, corporeal/ celestial.
Gabriel began incorporating the body, the male gendered queer body, into these fragmented silver gelatin pieces. Within the works, the artist embedded specific references to the summer of 1981, all appropriated from queer publications researched at the William Way LGBT Community Center's John J. Wilcox, Jr. Archives. The project has exploded with potential. Martinez's goal is to transform, transcend and transport this information from the summer of 1981 into the realm of a hopeful queer future that is bound to the past, revealing its imminent potential.
Martinez is a photo-based multidisciplinary artist and educator born and raised in Miami, Florida. Martinez's practice is based in Philadelphia and his work is represented by Samson Projects in Boston. He was a Pew Fellowship in the Arts recipient in 2001, received a Joan Mitchell Foundation Fellowship in 2003 and was just awarded a 2019 Independent Creative Production Grant from the Sachs Program for Arts Innovation. He has participated in several national artist residency programs including: the Rosenbach Museum, the Fabric Workshop, the Fountainhead Residency, Arcadia Summer Arts Program, MacDowell Colony, Yaddo, the Studios at MASS MoCA and the Joan Mitchell Center. Martinez attended the Skowhegan School of Sculpture and Painting in 2003, and received his MFA from Tyler School of Art in 1991 and his BFA from the University of Florida in 1998. He has been teaching in the Photo Program for the Department of Fine Arts, PennDesign for the last 20 years. He serves on the Advisory Board for the Center for the Emerging Visual Artist, Philadelphia Photo Arts Center and Galaei (a Queer LatinX social justice organization).
Martinez has created performances and installations for various venues including: in Philadelphia at the Institute of Contemporary Art, The Fabric Workshop & Museum, the Philadelphia Museum of Art, the Philadelphia Art Alliance, the Bike Stop, Fjord and Nexus Foundation for Today's Art; in New York at White Columns, Leslie Lohman Gay Art Museum's Prince Street Project Space, Franklin Furnace, Exit Art and Thread Waxing Space; and in Miami at Miami Art Central and Bernice Steinbaum Gallery. His work is included in the Phaidon Press publication "Art & Queer Culture" (Themes and Movements Series) and is featured in En Foco's current Nueva Luz issue, Vol 22.2: The Queer Issue. His work is included in the permanent collection of the Philadelphia Museum of Art, the Fabric Workshop & Museum and the Leslie-Lohman Museum of Gay Art.
Support for this project has been provided by The Sachs Program for Arts Innovation and the Independence Foundation.