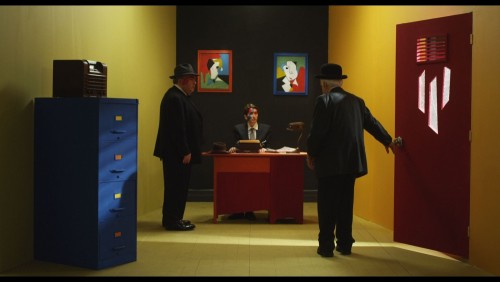 4 April – 25 May, 2014
Opening reception 4 April 6-10pm
Live performance with Steven Dufala on 15 April 6:30-8pm at:
Elaine C. Levitt Auditorium
Gershman Hall
401 South Broad Street
(corner of Broad & Pine Streets)
Philadelphia, PA 19102
Marginal Utility is proud to present an exhibition of THE LIVES OF HAMILTON FISH by the New York based artist Rachel Mason.
In 2010 Mason exhibited The Deaths of Hamilton Fish at Marginal Utility, an installation of foundational elements of what would eventually become a historical fantasy cinematic rock opera. Her first exhibition explored the strange and obscure history which she pieced together into a story.
A serial killer and a statesman, both named Hamilton Fish die on the same day -Hamilton Fish II, a descendant of one of the most prominent families in New York State and Hamilton "Albert" Fish, a psychopath and a most notorious child murderer. A newspaper editor publishes their obituaries on his front page and this coincidence becomes his obsession. The film's story is told entirely through songs in the editor's voice as scenes unfold as a surreal tale where supernatural events and historic facts merge in a wild, musical journey.
In this new exhibition, Mason presents The Lives of Hamilton Fish. The film is projected onto the gallery wall in a continuous loop and the objects presented in conjunction are unique costumes and stylized props used in the film. Cubist and deco inspired design is a feature of The Lives of Hamilton Fish- whose fantasy world imagines New York of 1936 to be emerging from an abstract painting.
The Lives of Hamilton Fish is a film which is intended to be performed live in front of an audience. Its debut performance was in Hong Kong at the PIneapple Underground Film Festival where Mason sang the soundtrack to an audience at the Hidden Agenda rock club.
http://www.livesofhamiltonfish.com/
On April 15th Mason will be performing THE LIVES OF HAMILTON FISH film accompanied by Steven Dufala at University of the Arts, Elaine C. Levitt Auditorium.
Multi-instrumentalist Steven Dufala is one half of the Philadelphia based artist duo Dufala Brothers and was a founding member of the experimental rock band Man Man.